The Slag Cement Association (SCA) has launched Slag Cement University – a resource and central repository of educational resources on slag cement use in concrete construction.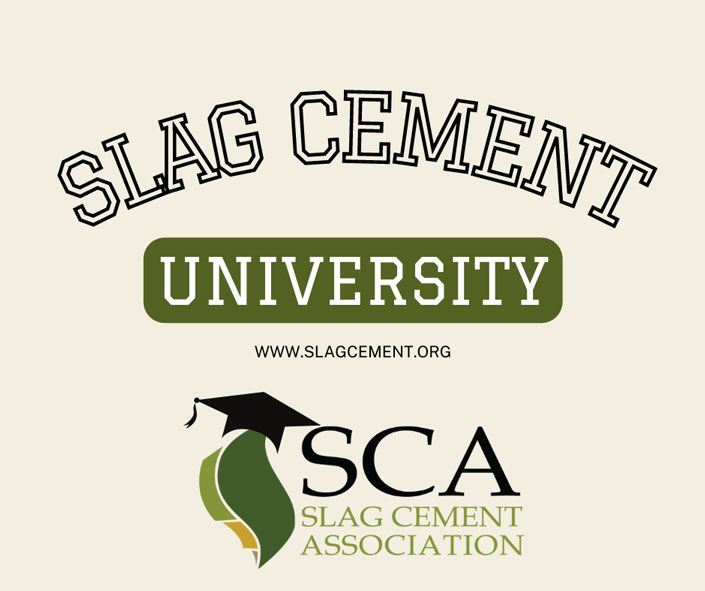 SCA designed the platform with the intent of making it easier for educators to incorporate content into existing civil, construction or materials engineering and construction management college degrees.
According to Lori Tiefenthaler, president of the SCA board of directors, this offering will serve to enhance concrete materials instruction with new and exciting slag cement information, projects and tools for use in university courses.
SCA members and staff curated and developed curriculum to provide an overview of the applications, uses and benefits of slag cement. The content includes 29 technical information sheets; presentations and pre-recorded webinars; and sustainability tools, such as an industry-wide environmental product declaration and a companion carbon reduction calculator.
In addition to the curriculum, there is an 80-question exam that provides a testing method for universities to easily measure knowledge related to slag cement.