Brokk introduced the Brokk Descaler, a specially designed solution for breaking out refractory, coating and build-up in a number of areas in the preheater tower, primarily in cement and aluminum plants.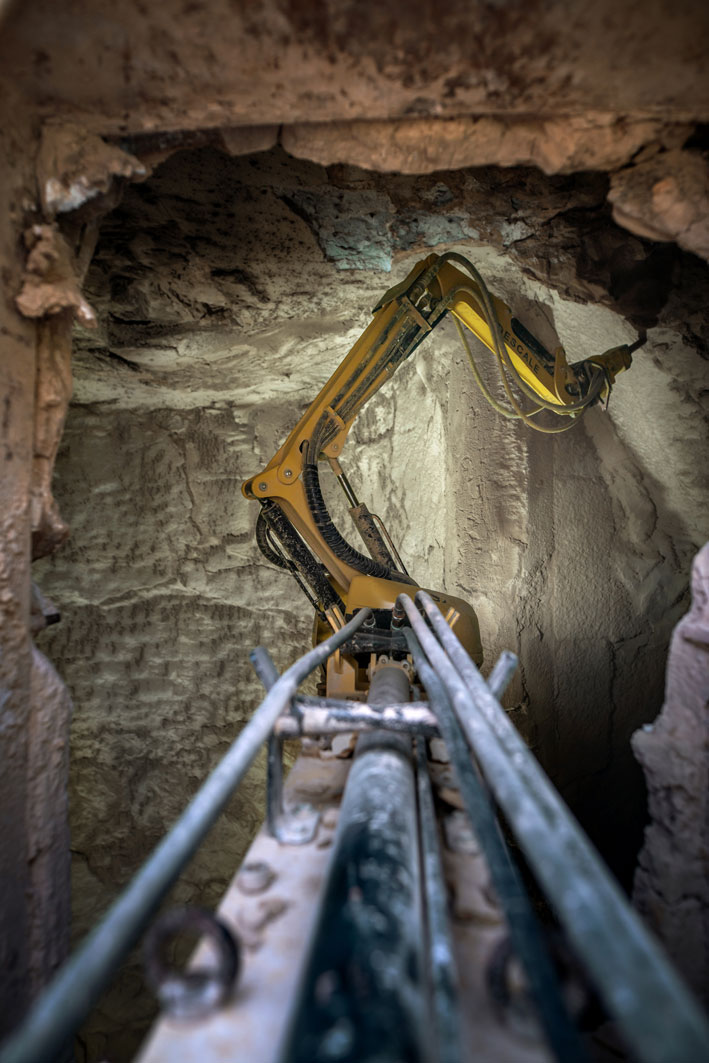 With a telescopic boom for outstanding reach and remote-controlled maneuvering, the Brokk Descaler revolutionizes the working method for tearing out overhead material in preheater towers.
Conventional methods often involve manual pre-inspection before sending workers in on scaffoldings with handheld tools making the work both critical and time consuming. With the Brokk Descaler, there is quick installation, fast demolition, and no need to install scaffolding, ultimately reducing the shutdown time. Additionally, it places operators outside of the vessel, therefore eliminating or significantly reducing health risks.
"Brokk robots have been removing people from overhead coating and refractory in cement kilns around the world for ages. With this solution, we can also protect the workers in the preheater tower, where the risk of falling debris is as obvious as in a kiln," said Joakim Furtenback, international sales director at Brokk AB.
The Brokk Descaler is carefully developed to be used for a variety of vessels and is easy to mobilize to any location in the tower as it can be transported in most passenger lifts. Installation can be completed in less than three hours and, once installed, the operator can safely overview the work from outside of the vessel through hatches, which allows for precise and controlled demolition.
"Once you've seen the benefits of using the Brokk Descaler, there is no going back to the hazardous methods previously used," added Furtenback. 
Brokk, www.brokk.com/descaler