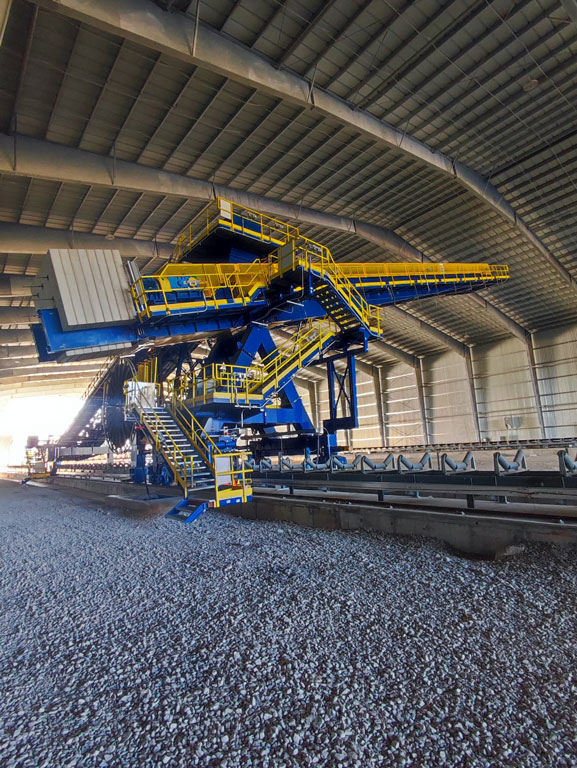 Turn-key solution provider Bedeschi is finalizing its installation for Lehigh Cement's Mitchell, Ind., plant this month. 
The supply order includes two crusher units, two apron feeders, one stacker, and one reclaimer. Bedeschi said both stacker and reclaimer are installed inside a longitudinal park.
The stacker will handle limestone at a capacity of 1,200 tph, while the reclaimer has a capacity of 650 tph.
Lehigh broke ground for a new modernized plant at the Mitchell site in October 2019. It is the largest expansion and modernization project Lehigh has undertaken in North America. The new plant is anticipated to begin full production in early 2023.