Bruks Siwertell secured a new Siwertell ship unloader contract from Argos USA for cement and fly ash handling at the Port of Houston in Texas.
The Siwertell 490 M-type unloader offers a continuous rated cement handling capacity of 800 tph and is designed to accommodate vessels up to 65,000 dwt. It will be assembled on site and is planned for delivery in February 2024.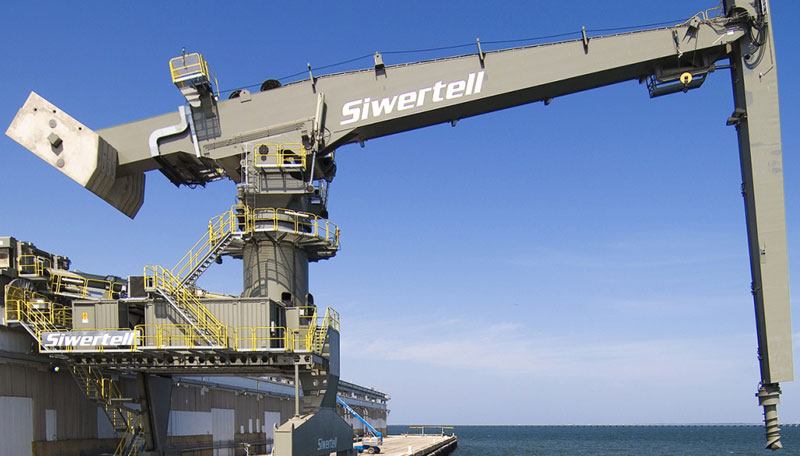 "This latest contract continues a long-standing run of Siwertell systems ordered for cement handling operations in the United States," said Magnus Rundqwist, director of global bulk sales, Bruks Siwertell. "Siwertell screw-type technology has a worldwide reputation for efficient, high-capacity, environment-friendly cement handling and this unit will deliver exactly that."
Rundqwist continued, "Totally enclosed Siwertell unloaders draw material into the vertical screw conveyor using a unique inlet feeder, which operates below the surface of the material, eliminating the risk of spillage and minimizing dust creation. They also have low power-consumption demands."
Bruks Siwertell will also supply the complete screw conveyor system for transporting dry bulk material from the unloader to a storage dome, along with support structures and walkways.
"Our global capabilities mean that we were able to offer a competitive unloading solution, complete with conveyors and storage dome," Rundqwist said. "Once operational, this state-of-the-art cement terminal will set a new industry standard."