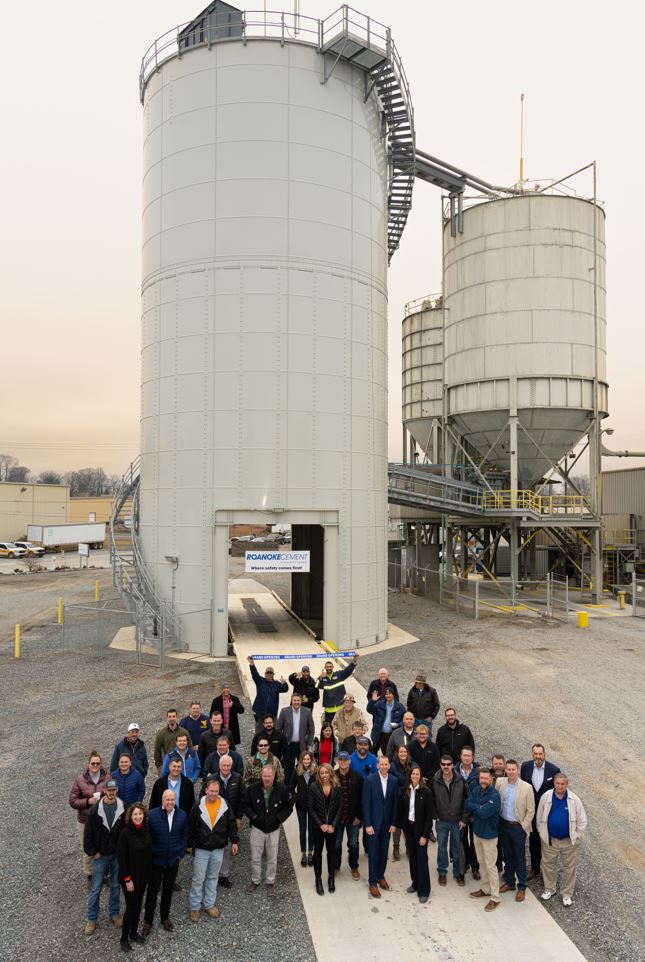 Titan America's Roanoke Cement recently hosted a ribbon-cutting ceremony for a new silo constructed at its Winston-Salem, N.C. terminal. 
"In concert with Titan's net-zero journey and Roanoke Cement's full conversion to low-carbon cement, we are particularly proud that the silo is earmarked to store portland-limestone cement (Type 1L) exclusively," Roanoke Cement said in a Facebook posting.
In addition to doubling the storage capacity, the silo was installed with the latest in digital technology that will enable customers to enjoy full automation loadout, providing 24/7 self-loading capabilities.
Roanoke Cement is currently in the process of upgrading and doubling its railcar storage at the Winston-Salem terminal, furthering the company's commitment to offer enhanced service to its customers.