Heidelberg Materials hosted U.S. Senator Mike Braun (R-Ind.) at its Mitchell, Ind., cement plant earlier this month. Sen. Braun got a first-hand look at the new kiln line and learned the substantial benefits that the facility will bring to the region as it comes online in the coming months.
Members of the Heidelberg Materials Midwest Region team shared with Sen. Braun the significant progress the company has made toward achieving its ambitious sustainability goals and, more specifically, the focus on growing the market for its EcoCem PLC.
Another key topic of discussion was the work funded by grants from the U.S. Department of Energy to evaluate the application of carbon capture technology at the facility as well as the site's suitability for carbon storage. Other policy areas discussed by the group included the long-term workforce development needs for the region and the ongoing implementation of the Bipartisan Infrastructure Law.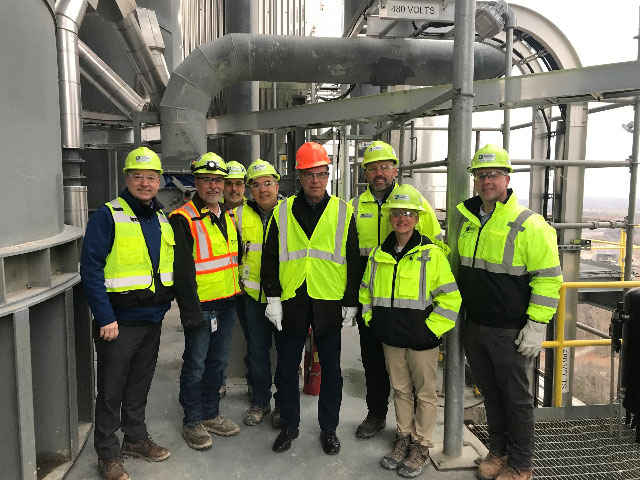 "I always appreciate the opportunity to visit the Heidelberg Materials cement plant in Mitchell and it is great to see how much progress has been made on the new facility," said Braun. "The investment the company has made in the new kiln line will have a significant benefit to this area with the enduring value it will continue to bring to our state's economy and community."
"As we move forward as Heidelberg Materials, we are glad to have opportunities like these to share our company's priorities with those who represent us in Congress," added Plant Manager Tracy Crowther. "Taking time to visit with essential stakeholders like Senator Braun is not only a responsibility but is also a pleasure – we truly enjoy sharing with others how we build and benefit our communities."