Martin Engineering has reimagined the bulk handling transfer chute to reduce downtime for installation and offer more options for future modifications. 
The Martin Transfer Point Kit includes modular horizontal loading zone, settling zone, and stilling zone configurations, providing easier installation and a wider variety of chute options while facilitating future upgrades. The kit simplifies the installation process, reducing the amount of labor required for assembly and allowing the system to be pre-built prior to installation for reduced system downtime.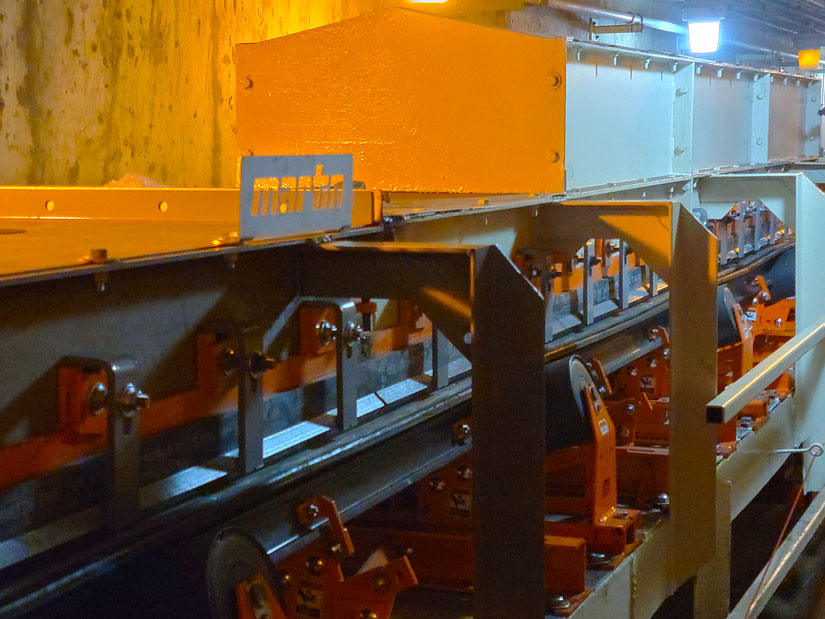 "This is a rugged one-kit solution designed to fit most standard conveyors and belt widths, regardless of what material is being transferred," said Dave Mueller, conveyor products manager at Martin Engineering. "Our Center for Innovation (CFI) is constantly looking for ways to engineer equipment with safety and our customer's bottom line in mind. That's why the kit doesn't just streamline labor, time and production, but it's also a logistical solution by shipping it in one crate."
The Martin Transfer Point Kit is a heavy-duty horizontal enclosure for the loading zone. Each kit is either ordered as a loading zone, settling zone, or stilling zone. The width and length of the kit are determined by the receiving belt's width and speed and the dust characteristics of the material being transferred. Dustier applications may require a longer settling zone.
The transfer point system accommodates belt widths of 18 to 72 in. (450 to 1,800 mm) and an internal chute width of 9 to 59 in. (228 to 1,498 mm). Each modular section is either 4 ft. (1.21 m) or 6 ft. (1.82 m) long and constructed of mild steel, 304 stainless steel or 316 stainless steel, with a thickness of 0.25 in. (6.35 mm), 0.5 in. (12.7 mm) or 0.75 (19.05 mm) to accommodate a wide variety of materials and conditions.
"After installation, Martin Territory Managers or partner distributors are available to offer support," Mueller added. "The feedback for the kit has been excellent. Customers get the heavy-duty Martin quality they've come to expect in a more convenient, efficient and sustainable package."
Martin Engineering, www.martin-eng.com