The Slag Cement Association (SCA) successfully concluded its second annual Slag Cement School in Cape Canaveral, Fla. The educational event, held May 22-23, featured technical presentations and an exclusive, behind-the-scenes tour of Heidelberg Materials' slag grinding plant.
More than 50 people from 15 different states attended the event. Along with the technical presentations and tour, the Slag Cement School also included a sponsor presentation by NEU: An ACI Center of Excellence for Carbon Neutral Concrete, a speaker panel discussion, and a networking reception.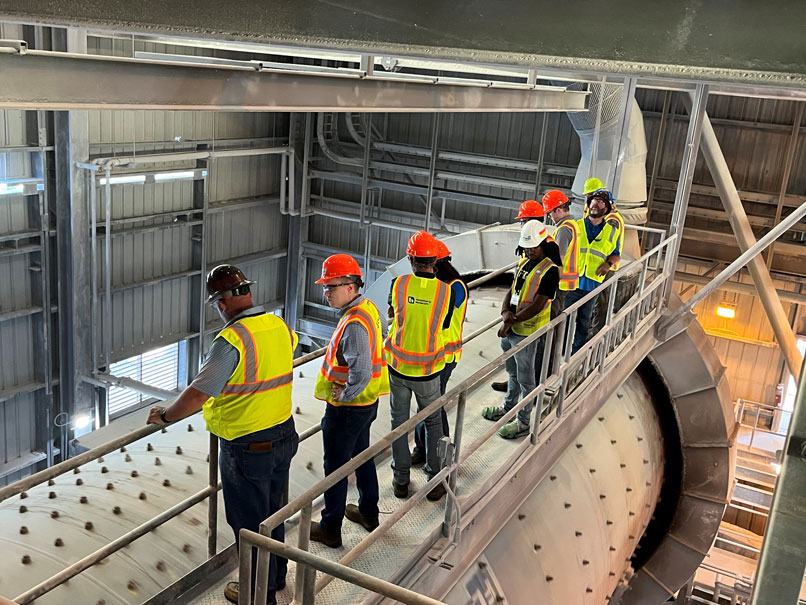 "Slag Cement School offers a valuable opportunity for individuals interested in understanding the advantages of slag cement and its increasing importance in reducing the carbon impact of concrete construction," said SCA Marketing Director Nick Brimley. "The event also provides an excellent platform for attendees to network and connect with industry experts."
The Slag Cement School was sponsored by NEU: an ACI Center of Excellence for Carbon Neutral Concrete, Heidelberg Materials, Argos, Florida Concrete & Products Association, and Köppern.
Details on the 2024 Slag Cement School will be released soon.