Solidia Technologies is ramping up production of its proprietary supplementary cementitious material (SCM) with the activation of the pilot line at its expanded headquarters facility in San Antonio, Texas. 
The new line will allow Solidia to increase its production capacity to 1 tpd, thereby allowing customers to qualify the material and conduct continual field trial pours. The pilot line is optimized to ensure consistent quality and high performance.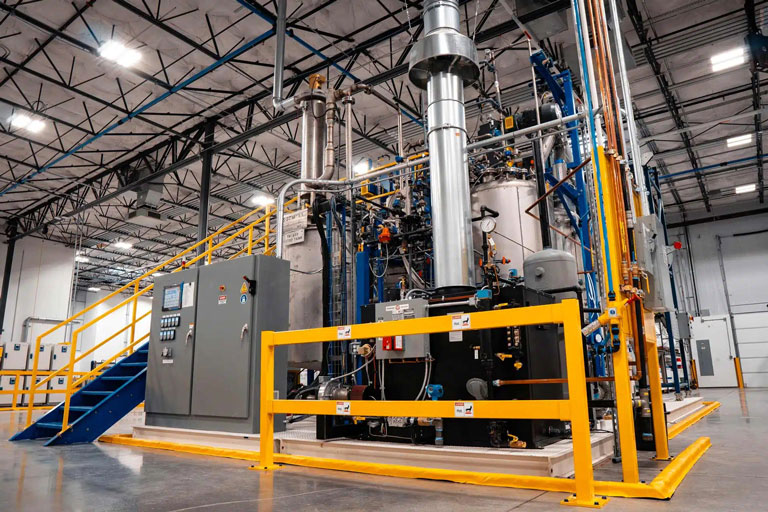 "With the dramatic increase in production capacity that the new pilot line brings, we are now shipping significant quantities of Solidia SCM to ready-mix concrete producers, transportation agencies, and contractors to qualify and trial our material," said Pradeep Ghosh, senior director of strategy and business development, Solidia.
"The lab testing and field trials these organizations will conduct will help ensure our material meets the highest performance requirements for infrastructure applications as well as the individual sustainability needs of each department."
Solidia said its high-performing, engineered Solidia SCM mineralizes waste CO₂ and can replace 35% to 50% of portland cement to reduce greenhouse gas emissions by 18% to 28% while also improving concrete's strength, durability and workability. Solidia SCM will also help producers address looming shortages of traditional SCMs such as fly ash.
"The commissioning of the pilot line is a critical milestone in the advancement and adoption of Solidia's decarbonization technologies, allowing for critical field testing with some of the country's biggest users of concrete," said Solidia CEO Russell Hill, Ph.D. "It's one more important step toward full production – and toward tackling and remedying concrete's enormous carbon footprint."