Heidelberg Materials hosted U.S. Senator Joni Ernst (R-Iowa) on January 10 at its Mason City, Iowa, cement plant.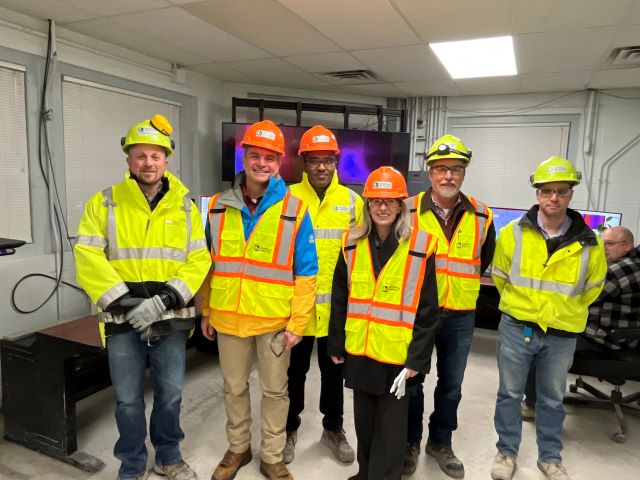 Sen. Ernst spent some valuable time during the morning with the Mason City team learning about the facility's history as well as the innovative work that is currently being done at the plant with alternative fuels and the shift to EcoCem portland-limestone cement.
The team had the opportunity to discuss many important topics including local workforce development needs, environment policies that help improve sustainability in manufacturing and the impact of long-term infrastructure funding and development through the Bipartisan Infrastructure Law.
"It was great to come to Mason City to meet with the folks at Heidelberg Materials and learn more about the priorities and needs for the industry," said Sen. Ernst. "With such a long history in the area, the role that this plant serves to support our economy in Iowa is critical."
Sen. Ernst toured the plant, visited the control room and quality control laboratory to round out the morning. The plant team was excited to share a great overview of the plant, the company and the industry overall.
"As we now move forward as Heidelberg Materials, taking opportunities like these to meet and share information with our elected leadership continues to be essential," said Tom O'Neill, vice president of cement operations Midwest Region. "We always enjoy the opportunity to educate our key stakeholders on the essential work that we do each and every day at our plants."