CarbonCure Technologies announced S. Gabriel Carrero as its new senior vice president of sales and marketing. He brings 22 years of construction materials experience to the company.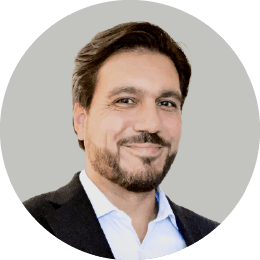 Carrero joined the carbon removal technology company at the start of the year after two decades in business management roles leading commercial operations, business development and strategic marketing for the heavy construction materials, speciality construction chemicals and specialty building materials industries.
Carrero most recently served as the chief commercial officer at Sysdyne Technologies, accelerating the global growth of its batching, dispatch and truck management software and ensuring customer success for ready-mix concrete producers. His prior experience also included executive leadership, commercial operations and business development roles at NITROcrete, GCP Applied Technologies and W.R. Grace & Co.
"I'm excited to lead this talented team, expand into new markets and connect concrete producers around the world with this suite of technologies. By adopting CarbonCure amid surging demand for sustainable concrete, I've seen how producers can unlock new revenue opportunities, win more bids through market differentiation and grow their businesses," said ," Carrero.
Carrero earned a bachelor's in mechanical engineering from Universidad Tecnológica del Centro (UNITEC) and completed MBA coursework for marketing management at Universidad de Carabobo in Valencia, Venezuela.