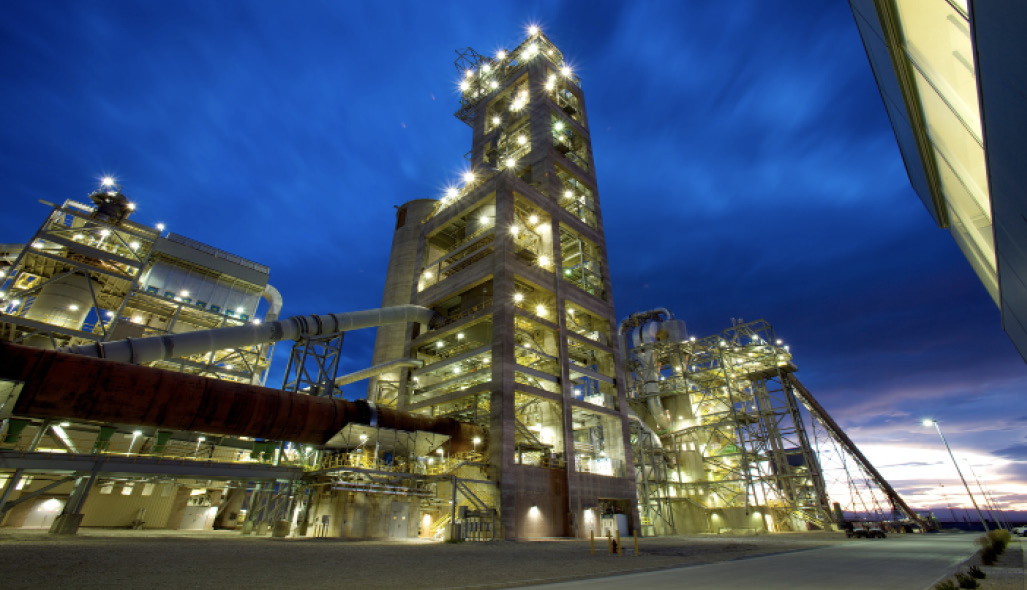 According to Command Alkon, decarbonization of the cement and construction industry is essential to reach the goals set out in the 2015 Paris Agreement, which seeks to limit global warming to well below 2 degrees Celsius, preferably to 1.5 degrees Celsius, compared to pre-industrial levels. This includes a goal to reach net zero global greenhouse gas emissions by 2050. Importantly, the cement industry is responsible for about 7% of the world's total CO2 emissions. With substantial growth over the foreseeable future, addressing these emissions head-on is critical.
Many cement and heavy building materials companies have launched their own plans to achieve net zero by 2050 and are implementing roadmaps to take steps toward this goal. According to the NGFS Net Zero 2050 scenario, $9.2 trillion per year will need to be spent to meet the target outlined in the Paris Agreement – $7.2 trillion being spent on new construction.
Reducing initial embodied carbon (EC) is a crucial tool to fighting the climate crisis. For example, the $7.2 trillion being pumped into new building projects will play majorly into construction's impact on carbon emissions – because of this, companies' focus on EC emissions is key to their strategic approach. The World Green Building Council – comprised of more than 80 organizations – has led an initiative for new buildings to reach 40% less embodied carbon emissions by 2030 and ultimately 100% net-zero embodied carbon emissions buildings by 2050.
Reducing and eliminating (where possible) greenhouse gas emissions from the quarry to the cement mill, to the ready mix plant, and while in transit to the jobsite will play a huge role in achieving net-zero emissions. To reduce carbon emissions in a significant and meaningful way, companies must invest in new innovations as well as look beyond their own operations by engaging their trading partners.
Tackling Embodied Carbon Takes a Team
Once the cement leaves the plant, the cement producer has zero say into which sustainable practices, if any, are infused in the next link of the supply chain. Ready mix operations can utilize material science data to reduce lost loads, thus reducing the overproduction of cement. Load Assurance (previously COMMANDassurance) delivers real-time visibility into where materials are and what condition they are in on the way to the job.
Insight and Assurance Across Production, Quality, and While In-Transit
Load Assurance uses direct contact, in-drum technology to measure concrete properties throughout the delivery process so that you are not relying on driver's perception of the materials. Sensor data – including slump, temperature, volume, water additions, water-to-cement ratio, drum rotation, and direction for each load – goes into the cloud and is readily available in real time to all who need it. Soon, measuring air-content in real time will be available, giving complete and unparalleled visibility into critical concrete properties. 
Reduce Lost Loads, Increase Tonnage, and Reduce Carbon Footprint
The ability to trace concrete properties can reduce cement usage per yard through tighter water control, and therefore reduce standard deviation of compressive strength. Doing so can also reduce energy costs regulating fresh concrete temperatures by knowing the exact adjustment required to achieve the desired placement temperature. Accurate returning volume, extra water, and temperature data helps to enable the reuse of returned materials. Best of all, dispatchers are presented with this data when making the next ticket for a truck and can decide its reuse – eliminating material waste.   
The ability to reuse concrete or reduce cement usage is not only beneficial to a ready mix company, but also for a cement company because it extends tonnage out. There is an ASTM standard for reusing concrete. One of the requirements in the standard indicates that the producer must know how much concrete is in the trip before it can be sold to another customer. Historically, volume has been a guess – and one that isn't easy to make for a new, less-experienced driver. Having no real insight into volume, temperature, slump, and water additions causes many companies to just discard extra yards that could be reused.
Load Assurance provides the data needed to make decisions on whether or not loads can be reused, greatly reducing cement usage and saving dollars that would otherwise be lost. One company touts savings of 3,000 yd. of concrete in just 10 months with the visibility that Load Assurance provides on reusability. On average, there are 450 lb. of cement in a yard of concrete. So, saving 3,000 yd. of concrete equates to saving 1,350,000 lb. of cement!
A Double Green Win
According to the Portland Cement Association, the manufacture of cement produces about 0.9 lb. of CO2 for every pound of cement. So, in saving 1,350,000 lb. of cement, simultaneously the user would be able to save 1,215,000 lb. of CO2. 
This sensor data transforms trucks virtually into a rolling lab, offering insights that help reduce out-of-specification issues. Once the driver leaves the plant, data is transmitted to their tablet via a probe – a durable and reliable sensor system installed in the drum. Having this information in transit to the jobsite reduces fuel usage through reduction in truck mixing time, as well as reducing idling time on the jobsite while quality control testing is performed.  
Information courtesy of Command Alkon.
10 Energy Star Cement Plants Contribute to Emissions Prevention
The 86 facilities recognized in the EPA Energy Star Industrial Program – 10 cement plants in eight states among them – are credited with saving more than 100 trillion Btu of energy and preventing 6 million-plus metric tons of carbon dioxide emissions.
The cement and peer plants earned Energy Star certification for operating in the top 25% of energy efficiency in the 20-sector Industrial Program universe. Participants use program indicators or benchmarks to assess performance; plants scoring 75 out of 100 or higher are certification eligible.
The GCC Pueblo cement plant in Colorado realized power savings in raw material preheating and other electricity-intensive phases to attain 2022 Energy Star certification. In addition to Pueblo and a sister GCC site in South Dakota, the 2022 EPA Industrial Program recognized eight other Portland Cement Association member plants: Argos USA in Harleyville, S.C.; Ash Grove Cement in Seattle; Buzzi Unicem USA in Chattanooga, Tenn.; Cemex USA in Miami; Drake Cement in Paulden, Ariz.; Salt River Materials Group in Clarkdale, Ariz.; plus, Titan America in Medley, Fla. and Troutville, Va.
Portland Cement Association CEO Mike Ireland acknowledges the member companies behind the 10 certified plants for "devising new strategies to conserve energy and step up the U.S. cement industry's profile as one that's serious about minimizing its carbon footprint. All PCA member companies are making headway in developing more energy-efficient and environmentally safer products and practices, as they are all participating in our Roadmap to Carbon Neutrality."
"Industrial leadership in energy efficiency is critical to achieving our nation's climate goals," adds EPA Administrator Michael Regan. "The savings from Energy Star certified plants demonstrate how energy efficiency is both helping our manufacturing sector reduce costs and propelling America's transition to a clean energy future."