Mitsubishi Heavy Industries (MHI) has installed a compact carbon dioxide pilot capture system, CO2MPACT, at Heidelberg Materials' Edmonton cement plant in Alberta, Canada.
The Edmonton plant will leverage MHI's proprietary Advanced KM CDR Process using the KS-21TM solvent (jointly developed with The Kansai Electric Power Co.) and will initially pilot the technology by testing different fuel sources and various plant operating modes.
The pilot plant will enable Heidelberg Materials to validate the effectiveness of MHI's technology on its specific flue gas as part of a two-stage competitive process that is currently underway to inform the final design of a carbon capture, utilization and storage (CCUS) facility managing nearly all Edmonton plant CO2 output.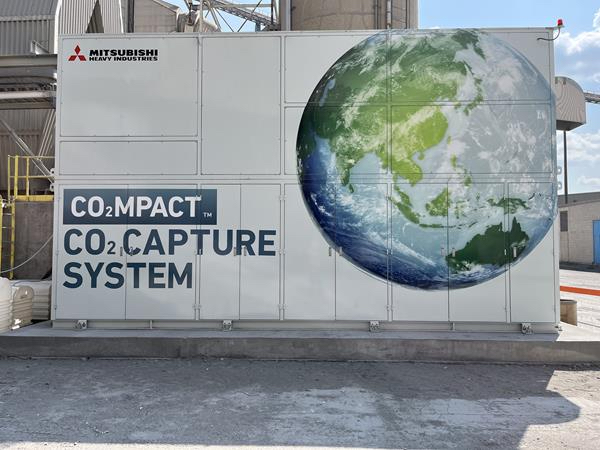 Through a partnership involving Heidelberg Materials, the Government of Canada and the Government of Alberta, the operation is expected to usher the first full-scale CCUS solution for the cement industry globally. Projected for late-2026 operation, the new facility will be engineered to capture more than 1 million metric tons of CO2 annually from the cement production line plus the combined heat and power facility attending the capture process. At full operation, captured CO2 will be transported via pipeline and permanently sequestered.
"This is a substantial milestone in our journey to building the world's first full-scale carbon capture project in the cement industry," said Heidelberg Materials North America Vice President of Cement Operations, Northwest Region Joerg Nixdorf. "This initiative focuses the cement industry's decarbonization efforts on the Province of Alberta, and we are encouraged by this significant step to lead the sector in CCUS."