A Portland Cement Association (PCA)/Global Cement and Concrete Association (GCCA) event at Climate Week NYC will see climate policy stakeholders join industry executives to review how carbon capture technology, alternative fuel and raw material adoption, and government regulations or incentives are helping the industry's quest for net-zero carbon emissions.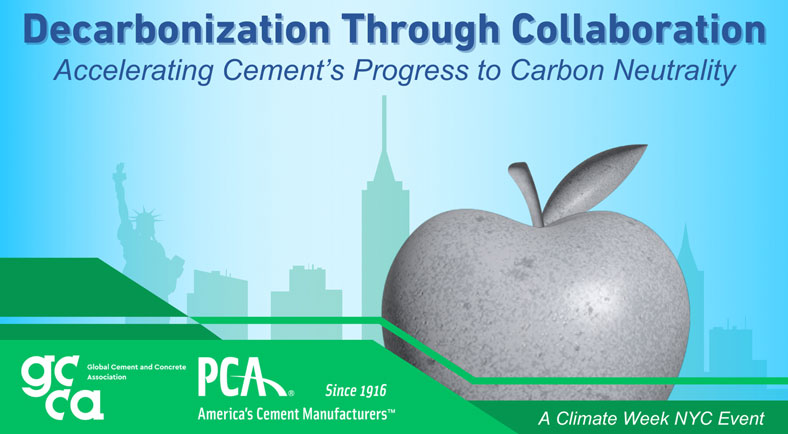 "Decarbonization Through Collaboration: Accelerating Cement's Progress to Carbon Neutrality" will take place Sept. 19 from 9-11 a.m. at the Nomad Tower on Broadway. Registration details for the free program, in-person or through Zoom presentation, can be found here.
Hosted by U.K. nonprofit Climate Group, Climate Week NYC will be held Sept. 17-24, with nearly 400 events and activities held at multiple Big Apple venues throughout the week.