Titan Group, a cement and cementitious materials producer with major North American and European market stakes, is among 10 participants in a $60 million funding round positioning Rondo Energy to roll out its namesake Heat Battery worldwide and help drive global energy storage market transformation.
"Cement production is energy-intensive, and at Titan Group, we're always seeking sustainable alternatives to reduce our carbon footprint, in line with our net zero goal," said Fokion Tasoulas, group innovation and technology director of Titan. "Our collaboration with Rondo Energy is a testament to this commitment. Their groundbreaking heat battery technology promises to usher in a new era of climate-friendly cement production based on renewable energy, and we're thrilled to be at the forefront of this change."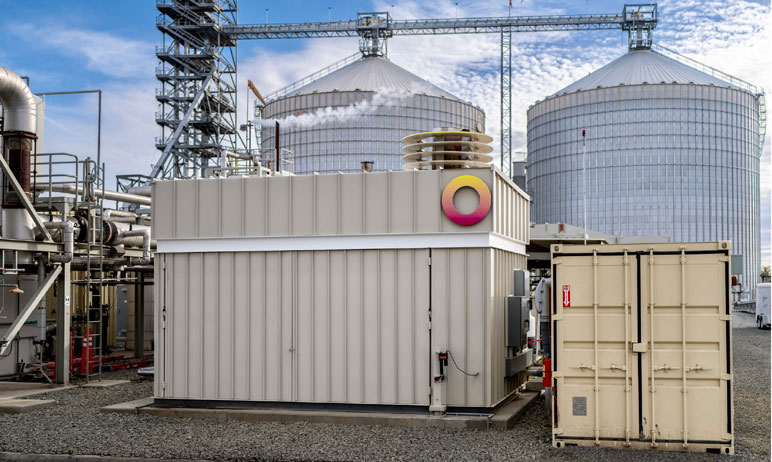 The inaugural Rondo Heat Battery was deployed earlier this year at Calgren Renewable Fuels in Pixley, Calif. It represents the first commercially operating electric thermal energy storage system in the U.S., and the highest efficiency, highest temperature energy storage of any kind worldwide. Also in 2023, Rondo announced, in partnership with Siam Cement Group, current Heat Battery storage production capacity of 2.4 GWh/year, with plans to reach 90 GWh/year.
"To tackle our climate challenge, we need tools to build big, low-cost, clean energy infrastructure fast. The Rondo Heat Battery is one of those tools. This investment will help us grow our capacity to meet customer demand and begin to build at scale," said John O'Donnell, CEO of Rondo Energy.