Cement plants have a new solution for online analysis of raw materials thanks to a newly formed partnership between FLSmidth and FCT ACTech. Under the partnership, FLSmidth will incorporate FCT ACTech's advanced XRF and XRD analyzers in its new QCX CUBE solutions.
"We are starting with the launch of QCX CUBE X10, which primarily targets raw meal applications, but it is our ambition to utilize FCT ACTech's innovative range of analyzer units to also deliver advanced online XRD analysis solutions for clinker and cement," explained Jens Asbjørn Pedersen, global product manager for sampling, preparation and analysis at FLSmidth.
Offering plug-and-play functionality, the QCX CUBE X10 includes sampling components, EDXRF analyzer, and a fully programmed local control system, all delivered pre-assembled in an air-conditioned container. Analysis results for calcium, silicon, aluminum, and iron are provided as standard. Sodium and magnesium analysis can be provided with the addition of a helium purge, while other elements are available on request after a site-specific evaluation.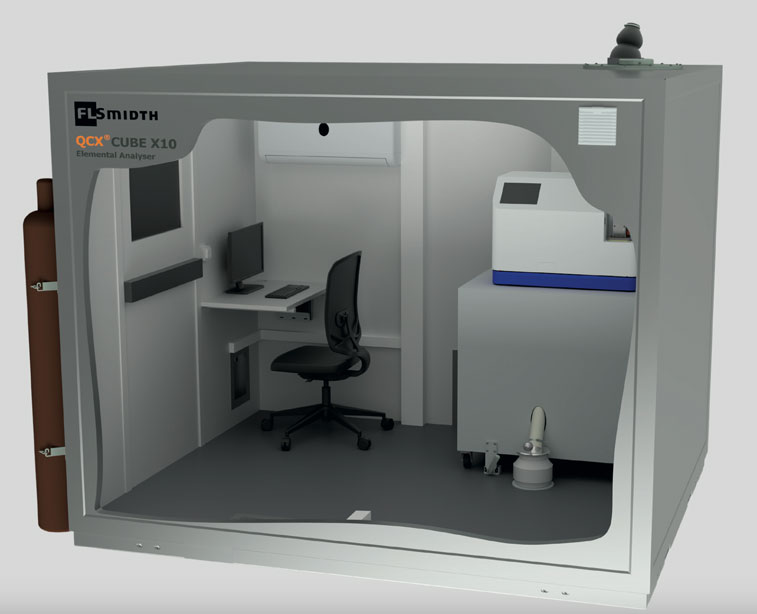 The QCX CUBE X10 is designed for seamless integration with FLSmidth's blend optimization software QCX/BlendExpert. This allows the speed and frequency of online analysis to be combined with the precision analysis provided by an automated sampling system and well-performing central laboratory to establish very tight chemical quality control of the raw meal mix.
"We believe such integrated solutions will provide critical support for cement plants during the green transition, as alternative fuels and new SCMs are driving a need for further process and chemistry optimization," concluded Pedersen. "The agreement with FCT ACTech and the launch of QCX CUBE X10 are key steps for us to deliver innovative solutions effectively and open up further exciting opportunities."