Bruks Siwertell completed the delivery of a run of new Siwertell road-mobile ship unloaders, which now secure efficient, spillage-free cement handling operations at installations in North America.
"The U.S. is seeing a huge rise in demand for cement, and our technology is helping operators meet these volume increases in the most sustainable way possible," said Pedro Alfaro, project development engineer, Bruks Siwertell. "Many Bruks Siwertell orders come from repeat customers, such as one of the operators in this latest delivery run. This customer already knows that Siwertell technology will deliver the necessary environmental and operational performance, and one is now finding out.
"Road-mobile units ensure minimal dust emissions and enclosed, spillage-free conveying, and offer excellent through-ship capacity, and the flexibility of being able to move between sites," Alfaro continued. "We are also one of the few companies able to supply a ship unloading solution that can discharge cement from vessels directly to trucks."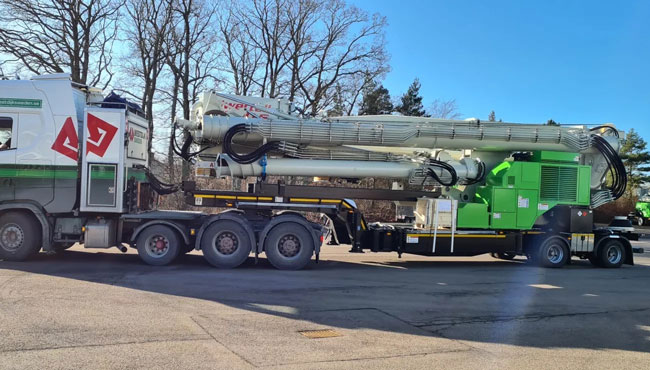 For one operator, these deliveries represent its third and fourth 10 000 S Siwertell road-mobile unloader units, while the second operator also opted for a 10 000 S model, representing its first Siwertell road-mobile ship unloader.
Siwertell 10 000 S road-mobile unloaders offer a continuous rated cement handling capacity of 300 tph and can discharge vessels up to 10,000 dwt. They have totally enclosed conveying lines and are fitted with dust filters and a double-bellows discharge arrangement with an automatic shifting function. This enables fast, efficient and dust-free vessel discharges direct to waiting trucks.