Roanoke Cement Company, a subsidiary of Titan America, recently won a Governor's Environmental Excellence Award for its successful and innovative efforts that improve Virginia's environment.
The awards program is run by the Virginia Department of Environmental Quality in partnership with the Department of Conservation and Recreation and recognizes organizations or facilities that can document the success of their sustainability program.
"We are pleased to recognize Roanoke Cement as our silver medal winner and top industrial sustainability program applicant for the 2023 Governor's Environmental Excellence Awards," said Meghann Quinn, manager, Office of Pollution Prevention, Virginia Department of Environmental Quality (VADEQ). "RCC was honored for its outstanding energy management accomplishments and other environmental initiatives like total waste reduction but the sustainability innovation and total involvement of workers from top to bottom really caught our attention."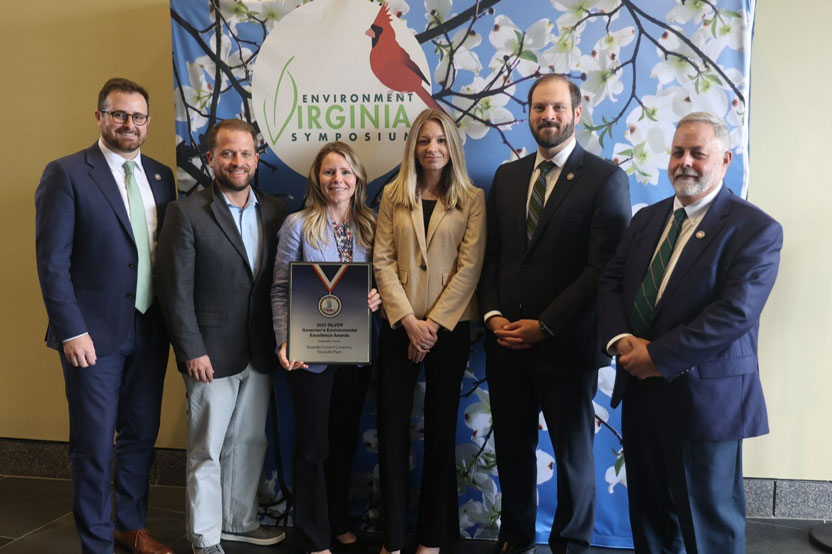 The Governor's Environmental Excellence Awards – Sustainability Category, recognizes applicants that meet the needs of the present while minimizing future impacts. Applicants were graded on environmental results; cost savings and other economic benefits derived from sustainability programs; internal involvement in planning, development and implementation; and the applicant's leadership and innovation.
"Our entire organization is extremely proud that the Governor and the VADEQ has awarded RCC an environmental excellence medal for sustainability," said Kevin Baird, president of Titan America's Mid-Atlantic Business Unit. "As a mining and manufacturing company, we recognize that sound environmental practices and continuous improvement serve our employees, customers, community, and all stakeholders. We are motivated by this recognition and pledge our continued commitment to the effort."
RCC has earned 16 consecutive EPA Energy Star honors and is one of only two cement plants in the country to meet the ISO 50001 standard. It recently transitioned from ordinary portland cement to Type IL portland-limestone cement, which has a 15% lower carbon impact.