A $26 million Series A funding round positions clean tech firm Carbon Upcycling to advance carbon capture and utilization projects at Cemex's Rugby, U.K., and Ash Grove Cement's Mississauga, Ontario, Canada, plants.
Work is concurrent on the projects, which represent the first commercial deployments in portland cement production of Carbon Upcycling's all-electric technology for mineralizing carbon dioxide emissions and transforming industrial byproducts into materials for cement and concrete.
Cemex Ventures participated in the recent funding round and made an initial Carbon Upcycling investment early last year. The companies are currently working together to establish the world's first commercial-scale plant that produces cement additives by sequestering CO2 in glass byproducts. A Carbon Upcycling reactor engineered for the waste glass feedstock has the potential to sequester 1,600-plus metric tons of CO2 emissions from the Rugby plant's cement line.
"Cemex is committed to supporting decarbonization for the built environment, and our follow-on investment in Carbon Upcycling demonstrates such ambition," said Cemex Ventures CEO Gonzalo Galindo. "Carbon Upcycling provides a scalable solution that effectively reduces the carbon footprint of cement. Increasing the supply and use of cementitious materials aligns with Cemex's goals of reducing CO2 emissions and becoming fully net-zero by 2050."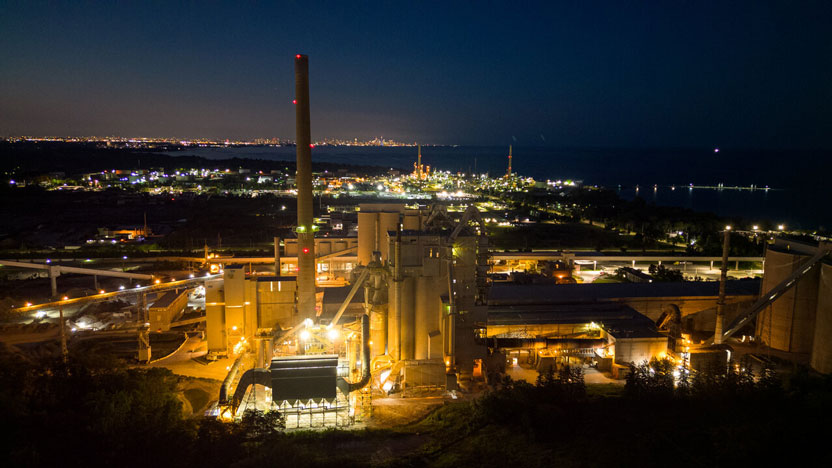 Ash Grove parent company CRH announced a Carbon Upcycling investment earlier this year through CRH Ventures. The initial and current investments are in conjunction with the installation of Carbon Upcycling reactors at the Ash Grove operation outside Toronto.
"We have chosen to further develop our existing partnership with Carbon Upcycling as its technology solution aligns directly with our circular, zero-waste sustainability values," noted Eduardo Gomez Mendoza, head of CRH Ventures. "The integration we are supporting means this technology will be deployed at commercial scale in one of the largest cement plants in Canada, demonstrating a cost-effective, circularity-based method of producing low-carbon cement."
CRH and Cemex indicate the Mississauga and Rugby installations could be replicated at additional cement operations on both sides of the Atlantic. "Over the next year, our mission is to demonstrate our technology's versatility, scalability, and operational elegance," said Carbon Upcycling Founder and CEO Apoorv Sinha. "Proving significant, cost-effective decarbonization potential in the cement industry is possible without a green premium."